FULL-SERVICE SOLUTIONS
Pesa Industrial Supply is a leading international distributor of maintenance, repair, operations and production supplies (MROP). With over 100,000 stocked products and access to 400,000 products, we are able to help our customers reduce their inventory levels and increase profitability and growth.
INTERNATIONAL FOCUS
Pesa Industrial Supply operates in North America and international markets, providing a local presence for clients and a global network to multi-national firms.
INTEGRATED SUPPLY
Pesa Industrial Supply can handle your MROP purchasing allowing you to streamline your A/P process for better cash flow. By providing us with current and monthly MROP usage along with corresponding purchase orders, Pesa Industrial Supply is able to keep a constant flow of products for on-time delivery. This optimizes your scheduling to achieve top capacity utilization of your tool crib management
PESA Industrial Supply Inc.
Pesa Industrial Supply LLC was founded in 2011 as an added service to existing customers. Since opening, we have expanded tremendously by providing brand name industrial equipment and supplies to businesses throughout the United States and in select areas throughout Mexico. We specialize in MROP management through industrial supply distribution in various markets such as assembly, automotive, electronic, safety and energy sector. Because of our experience in these markets, we understand supply chain needs and end-use operational goals. We strive to partner with our customers and make their MROP management more efficient.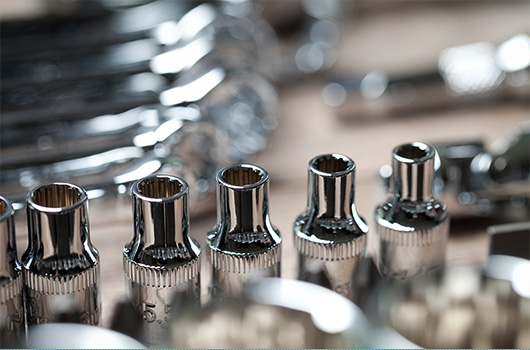 MROP
We are proud to be able to offer comprehensive solutions for our MROP customers. By leveraging our business relationships, we're able to pass the savings on to you and act as a one-stop-shop for your maintenance, repair, operation, and production needs. By offering a complete inventory of MROP products for your business, you'll save time and money that can be allocated elsewhere.
INTERNATIONAL FOCUS
The team at Pesa Industrial Supply LLC has worked with the international manufacturing industry (maquiladora) for over 20 years. Our team understands the uniqueness, challenges and complex requirements demanded by the industry.
Customer Testimonials
"Praesent sit amet felis sed neque faucibus molestie. Sed aliquam ante vel lobortis luctus. Sed ipsum mi, tempor non mi et, tincidunt placerat leo. Etiam rutrum ex quis odio volutpat, non tempus magna aliquam. Phasellus feugiat arcu leo, ut vulputate velit ultrices nec. Sed quis rhoncus est. Phasellus et nulla sollicitudin, volutpat tortor ac, molestie nibh."